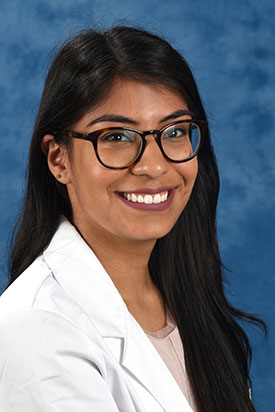 Dr. Nicole Erazo is a pediatric dentist that strives to create a fun, safe, and trusting environment for children and their families. She earned her doctorate in dental surgery (DDS) from Columbia University College of Dental Medicine in New York City where she was awarded the Divisional Excellence in Behavioral Science. She participated in various philanthropic activities including the Micheal C Yuan Free Dental Clinic, Give Kids a Smile, and the KIDS organization to provide dental services to children in Cambodia.
Following her dental school training she was awarded a U.S. Department of Health HRSA sponsored Post Doctoral Public Health Fellowship to earn her Masters in Public Health (MPH) at Columbia University Mailma n School of Public Health. Her concentration was in general public health with an emphasis on preventive services, capacity building in national and international communities, and health policy.
As a Miami native, she was thrilled to return to her hometown and continue her specialized training at the Nicklaus Children's Hospital to obtain her Certificate in Pediatric Dentistry. She trained to provide comprehensive oral health care to infants and children through adolescence, including those with complex medical histories and special healthcare needs. She worked with the Craniofacial team including orthodontists and obtained extensive training in conscious sedation and general anesthesia. She has presented her research at national conferences and was awarded first place resident abstract for original research.
Dr. Erazo is board certified in Pediatric Dentistry and is member of the American Academy of Pediatric Dentistry as well as a Diplomate of the American Board of Pediatric Dentistry.